Dental Staff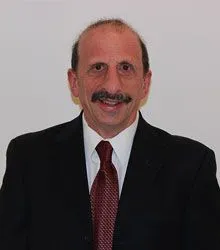 Dr. Daniel J. Pallay, DDS, FICOI
Advanced Implant and Cosmetic Dentistry
Dr. Daniel J. Pallay has over 30 years experience and is trusted by thousands of people who value his honesty and straightforward communication style.


Dr. Pallay is a certified Dental Implantologist. He prides himself on providing high-quality dental implants for his patients and is committed to providing patients with long lasting dental solutions. He will take as much time with you as you need and help develop a treatment plan that addresses your needs and fits your budget. He will also educate you about the process, guide you in making the best decision for yourself and help you get the best possible result: a smile that looks and functions the way natural, healthy teeth should.


As a lifelong student of dentistry, Dr. Pallay has continued to stay active in the academic community throughout his 30 years of practicing. He first earned his B.A. at Case Western Reserve University in Cleveland, Ohio and then went on to the New York University College of Dentistry where he earned a Doctor of Dental Surgery and completed a 3-year post graduate dental implant program.


Currently, Dr. Pallay holds many professional memberships including the American Dental Association , Connecticut Dental Association , New York County Dental Society in Manhattan , and the Academy of General Dentistry . His commitment to continuous education and training is evident as he holds the distinction of being a fellow at the International Congress of Oral Implantologists. After obtaining this degree, he has continued his training/studies with other postgraduate implant programs.